A Load Cell is made by using an elastic member (with very highly repeatable deflection pattern) to which a number of strain gauges are attached.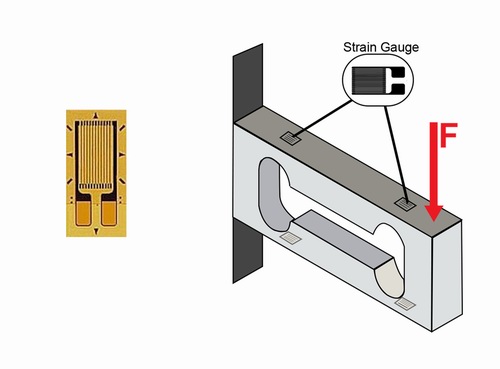 In this particular load cell shown to the right, there are a total of four strain gauges that are bonded to the upper and lower surfaces of the load cell.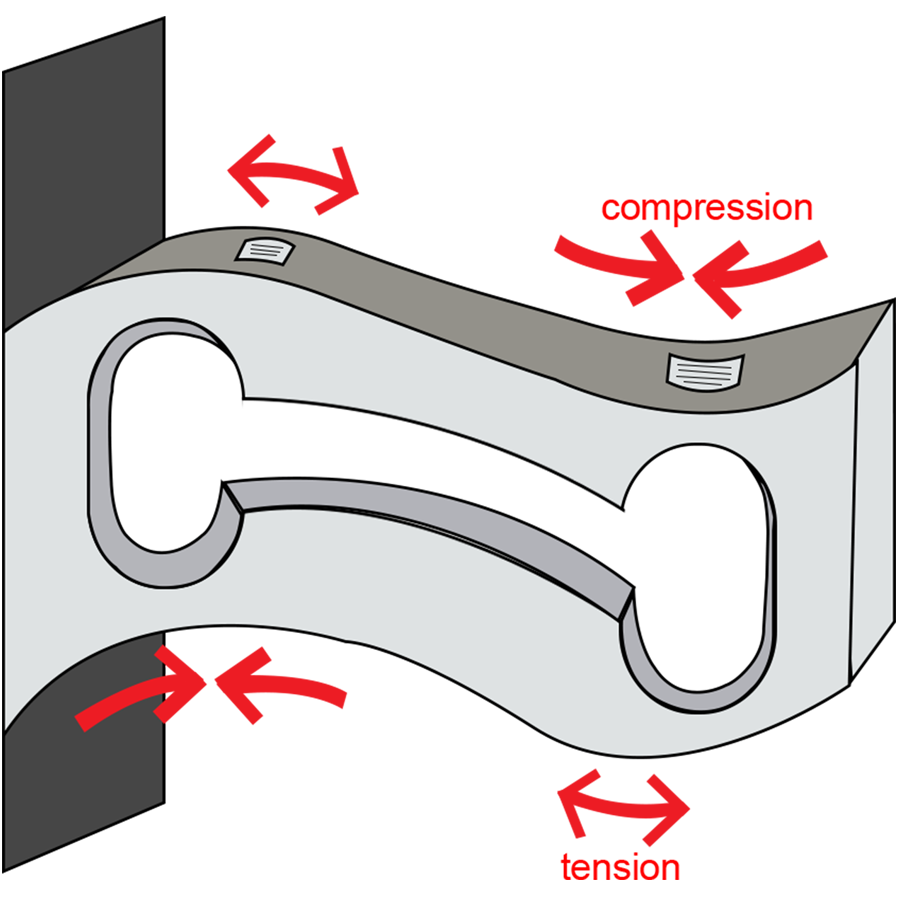 When the load is applied to the body of a resistive load cell as shown above, the elastic member, deflects as shown and creates a strain at those locations due to the stress applied. As a result, two of the strain gauges are in compression, whereas the other two are in tension.